Creating beautiful, detailed logos or art on clothes or caps is best performed with a computerized embroidery machine. The reason is less time and more accurate sewing.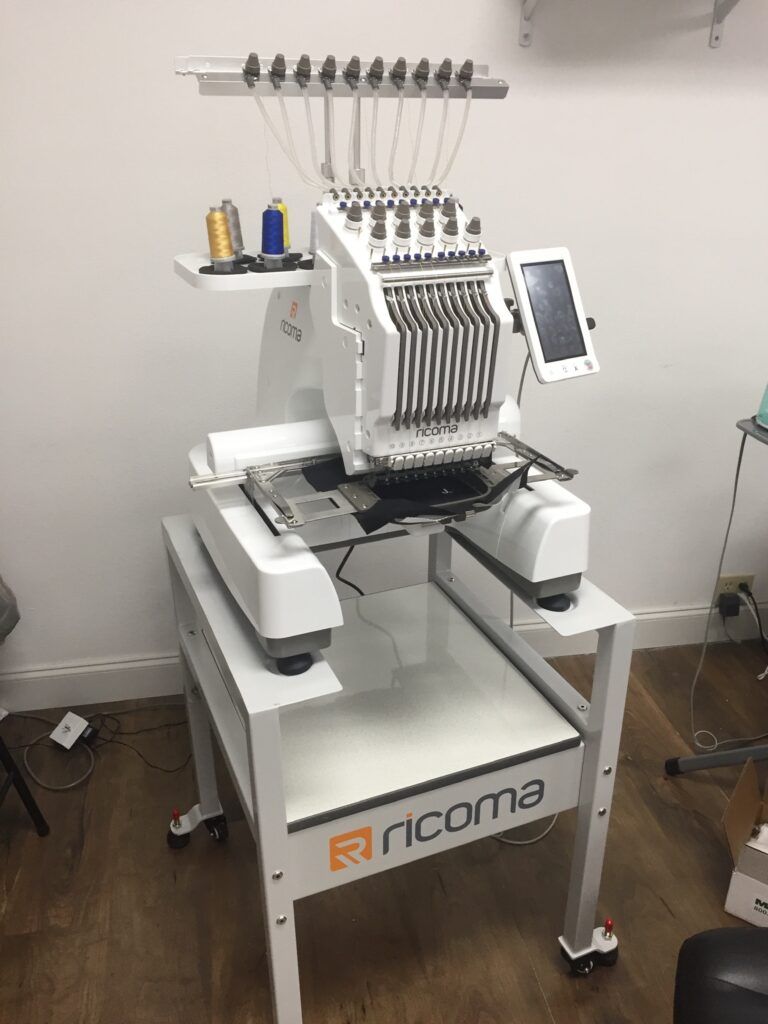 Here at Kim's Tailoring, we have two embroidery machines. We have a one-needle Baby Lock embroidery machine and our new ten-needle Ricoma embroidery machine. Each machine is computerized and we use both of them for creating logos, designs, and specialized art on just about any material imaginable.
Kim has extensive training in operating multi-needle embroidery machines and is also a talented digital designer. She digitizes customer designs, logos, etc, and then decides which machine will work best for the job at hand.
One of her specialties is embroidering company logos onto caps, bags, and uniforms.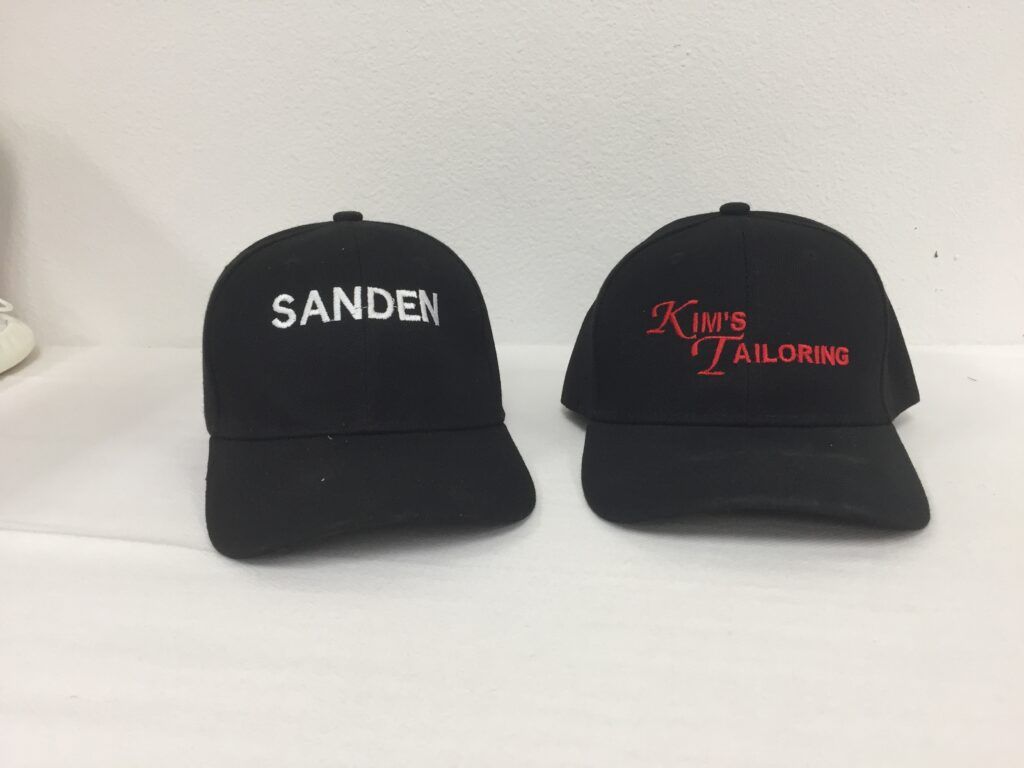 Kim's Tailoring has been ramping up her equipment for a while now so that she is ready for any size job.
To see what our new Ricoma embroidery machine can do and actually creating a customer's logo, you'll have to watch this new video below.