Team Jerseys & Team Uniforms
There isn't a better way of showcasing your school or athletic organization than from matching monogrammed apparel, like your team jerseys. Kim knows the best way of monogramming team names, school logos, on jerseys, and/or letter jackets.
We will continue to be adding new content and pictures from customers that wish to share their experiences with Kim's Tailoring.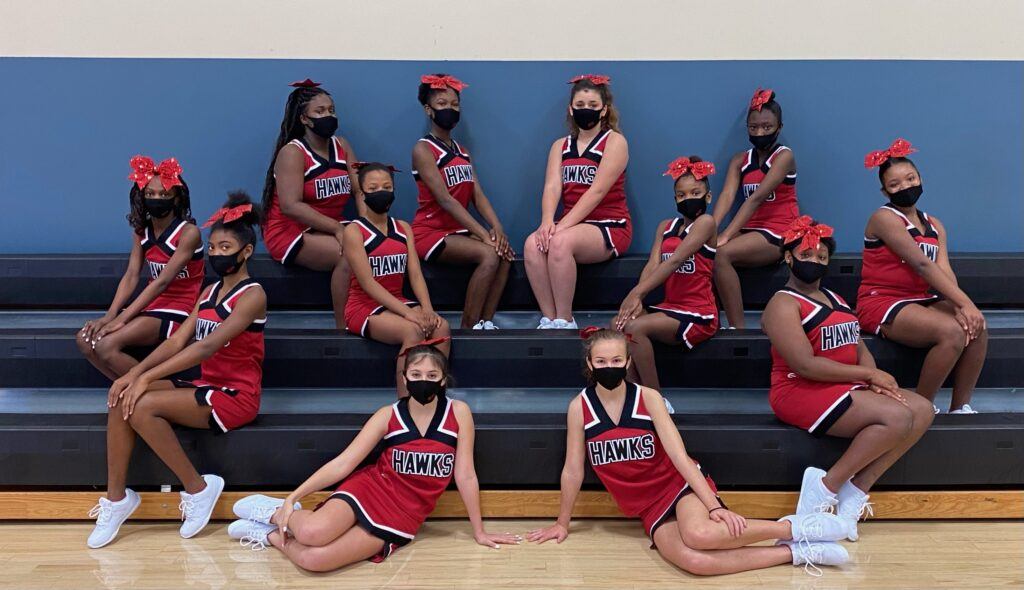 Pictured above and below is the Iberville Charter Academy, in Plaquemine, LA. They are a girls basketball team. Kim made the name, HAWKS, that she monogrammed onto the front of all the jerseys, plus Kim also embroidered the ICA logo onto the face masks the girls all wear.
These girls, as well as their cheerleader coach, and school principal, were very ecstatic with how beautiful the cheerleader uniforms turned out. The ICA school logo on the face masks was a last minute decision made by Earlisha, the coach of the cheerleader squad. This really sets this fine team apart from their competitors.