There is something said about a person wearing embroidery designs that demand attention. This happens to be one of the best ways to get noticed in a crowd of people. If a person is wearing a custom-made embroidery design there is an extremely good chance this person will get noticed and leave others behind in their wake.
Have you ever noticed a repairman that comes to your house to fix a broken appliance generally is wearing a company uniform? This uniform usually has the company name or logo, or both, stitched on the front chest of the shirt.
The reason is simple, advertising. Yes, the company you hired wants their name in front of you. This helps you as the consumer to know who you hired and who will be responsible for whatever task they are addressing.
The more customized the logo is the better the chances are it will be remembered by the customer.
Here at Kim's Tailoring, we do customized embroidering like company logos, monograms on just about any apparel imaginable. See some of the logos below that we have done for some of our clients:
We also do caps for anyone. We can handle any quantity of caps, hats, polos you desire. You can phone us at 225-256-7003 or by completing our contact page.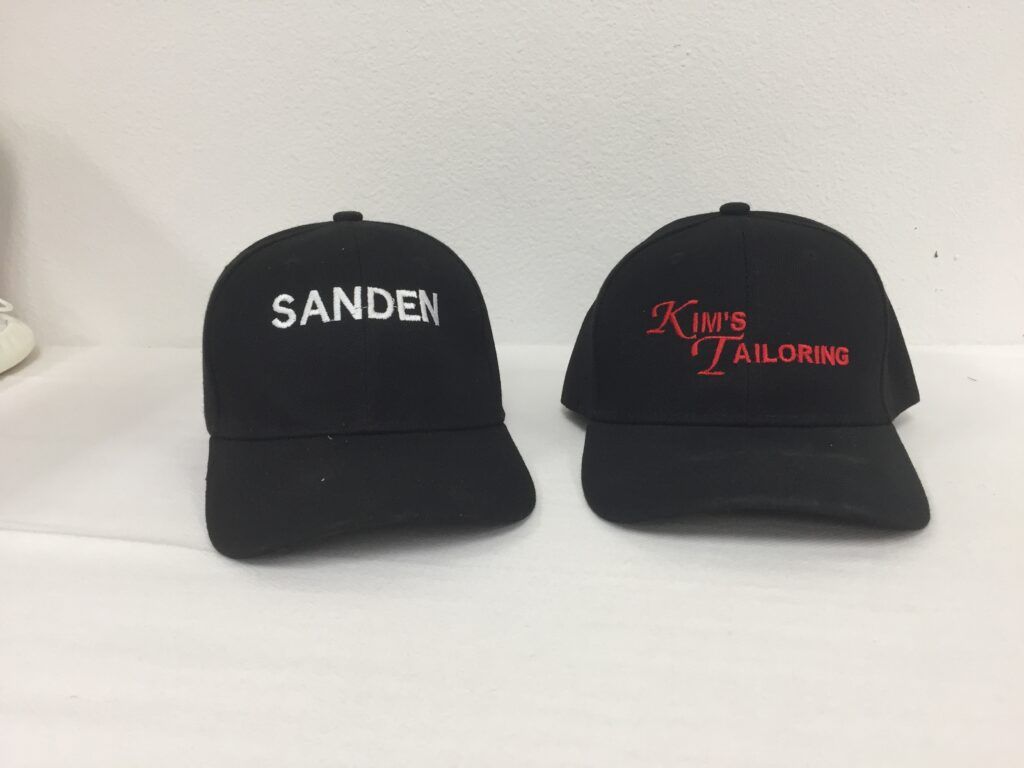 We look forward to serving you and answering any concerns that you may have.
See our Monogram page for some examples of what we have done and can do for you too.