Regardless of the circumstances, everyone should have a person they can rely on to fix, alter, or even make apparel fit properly.

This is why having a professional tailor one phone-call away will ensure you are never caught scrambling for that special occasion.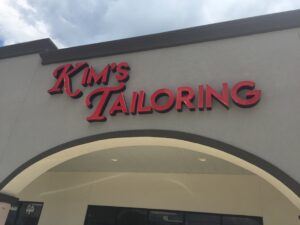 Some of the special occasions that you are accustomed to hiring a tailor are weddings and engagement ceremonies, funerals, Christmas celebrations, and school graduations, just to name a few.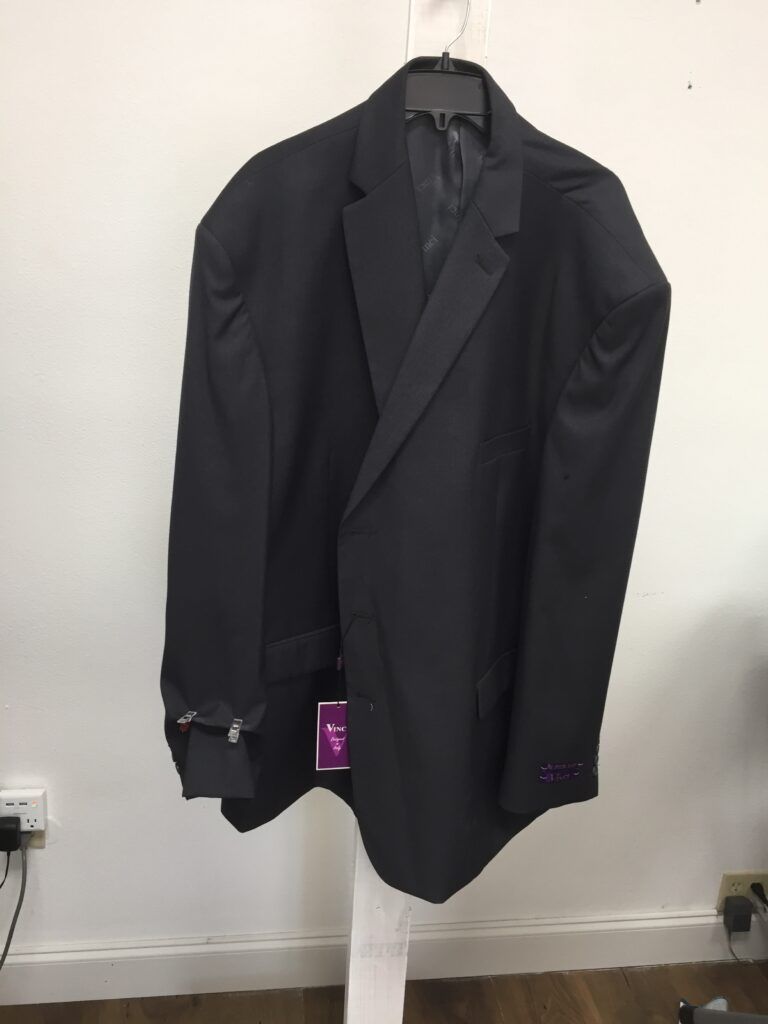 These special occasions demand that you look your best. 

With your clothes fitting just right, you will feel much more confident in how you look.

Interviews and job promotions are another reason to always have clothes that make you look your best. Looking your best gives you the opportunity to make a great first-impression. It shows you are an authority in your position.
A professional can alter store-bought apparel and make it fit like it was made especially just for you.

Professional tailors are not just for correcting wedding dresses anymore. Many people are buying inexpensive apparel at discount stores and getting their tailor to alter these clothes so they all fit perfectly.

KIM'S TAILORING is a locally owned Tailoring and Alterations store that cares about how you look. Kim is a professional that doesn't stop a job half-finished. She makes sure you, the customer, are 100% satisfied with her workmanship as well as with the fit.
Another sign of a true professional is the equipment that is used. When Kim was working from home she didn't need the big industrial sewing machines that she uses today.
Her latest machine is her DDL-8700 Juki that was delivered last week. We assembled it last Friday. As you can see below, it is really a great machine.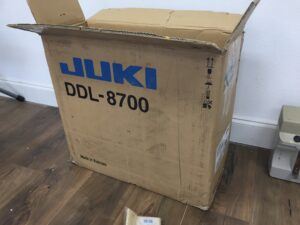 We had three very heavy boxes that were delivered.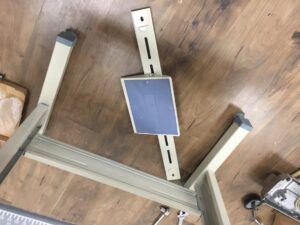 Piece by piece, it slowly came together.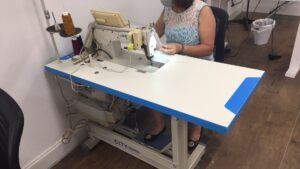 The new Juki DDL-8700 will soon be the workhorse in this tailoring and alterations store.